Los Angeles — Formerly The Promenade at Howard Hughes Center in Los Angeles, HHLA is undergoing a $30 million renovation spearheaded by developer and operator The Festival Companies. The project is slated for completion in 2019. The sprawling landmark destination will introduce a morning-to-late-night dining, entertainment and shopping experience all within one thriving cultural hub.
Conveniently situated in the heart of Los Angeles' Westside, HHLA will offer its burgeoning community of up-and-coming professionals and visitors an authentic taste of the city. The center will include iconic retail brands, eclectic restaurants and world-class cinemas, all geared to gather foodies, film buffs, discerning shoppers, families and adventure seekers in a bustling singular location.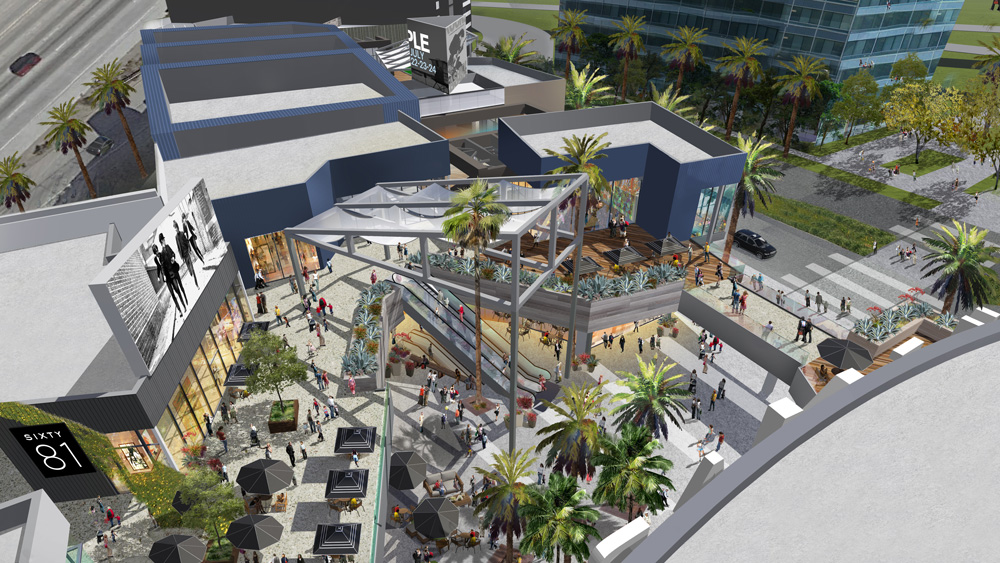 Optimally located, HHLA is attractive to both locals and visitors of Los Angeles. It is close to LAX and set within Los Angeles' booming tech hub. The redesign of the iconic Los Angeles shopping destination is geared toward the modern consumer, and will feature a completely walkable and Instagram-worthy design, set to a locally-inspired modern aesthetic.
"The history of Howard Hughes paired with the location and timing of this iconic redevelopment, which sits along 1,200 lineal feet of the 405 Freeway, is second to none," says Robin Bhalla, vice president of leasing of The Festival Companies. "As a native Angeleno, I passed this site many times as a kid on my way in and out of LAX. And now with the emergence of Silicon Beach, which accounts for 86% of the nearly 700 tech firms in Los Angeles, along with everything going on with the Hollywood Park area and the new Rams/Chargers stadium just to the south, we truly are the portal to L.A. and where everything starts!"